1. Interstellar :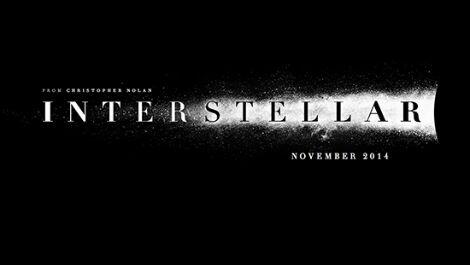 After wrapping up the batman series, Nolan moves to the interstellar medium to tell the story of a group of scientists who travel through a wormhole.Nolan amalgamated his idea with an existing script by his brother Jonathan Nolan that was developed in 2007 for Paramount Pictures.Interstellar will be filmed using a combination of  anamorphic 35mm and IMAX film photography, just like Nolan's previous films.

Intriguing Elements :

Matthew McConaughey,Anne Hathaway,Jessica Chastain,Michael Caine,Matt Damon,Casey Affleck

Unlike the modern film makers, Nolan's obsession with IMAX format has gifted us many outstanding movies.The 2 minute long trailer suggest to us that, Interstellar will be etched in the history of world cinema.

2. The Wolf of Wall Street :
Whenever Martin Scorsese and Leonardo DiCaprio unite, the result will be a four lettered word - "EPIC". The film tells the true story of Jordan Belfort, from his rise to a wealthy stockbroker living the high life to his fall involving crime, corruption and the federal government.

Already being nominated for 2 Golden Globes, The Wolf of Wall Street will definitely find its place in many film festivals and cinema awards.

3. 12 Years a Slave :
This Steve McQueen film is an adaptation of the eponymous 1853 autobiography by Solomon Northup, a New York State-born free negro who was kidnapped in Washington, D.C. in 1841 and sold into slavery.This is the third collaboration between Michael Fassbender and director Steve McQueen.

4. Guardians Of The Galaxy :


One of Marvel's dream project, Guardian of the Galaxy will take the marvel movies to a new dimension.Guardian of galaxy will be the tenth film in the marvel cinematic universe.
The film is written and directed by James Gunn, with a story by Gunn and Nicole Perlman, and features an ensemble cast including Chris Pratt, Zoe Saldana, Dave Bautista, Lee Pace, Michael Rooker, Karen Gillan, Djimon Hounsou, Benicio del Toro, John C. Reilly, Glenn Close, Bradley Cooper, and Vin Diesel.
The film will also introduce a new league of super heroes to the marvel film universe.Guardian of the Galaxy is slated for a mid 2014 release.

5. X-Men: Days Of Future Past :

This time the mutants have to fight the giant robotic sentinels for their survival.
Director Bryan Singer, who directed the first film in the series, was brought in to direct the film.
Days of Future Past acts as a sequel to both 2006's X-Men: The Last Stand and 2011's X-Men: First Class, as well as a follow-up to 2013's The Wolverine.

6. Dawn Of The Planet Of The Apes :


This will be a sequel to the 2011 film Rise of the Planet of the Apes and is scheduled for release on July 11, 2014.

The human race is threatened by a growing nation of genetically evolved apes led by Caesar.Who will emerge as Earth's dominant species ??

7. 300: Rise Of An Empire :

A sequel to Zack Snyder's 300, this adaptation of Frank Miller's Xerxes swaps Gerard Butler for Aussie actor Sullivan Stapleton, who goes head-to-head with Eva Green's menacing armada-leader.

8. Sin City: A Dame To Kill For :
Reuniting after 2005's Sin City, Robert Rodriguez and Frank Miller adapt Miller's second set of sinful stories, this time adding Josh Brolin, Joseph Gordon-Levitt and Juno Temple to the monochrome mix.

9. Godzilla :


This is a reboot of the 1998 film of the same name. The film retells the evolution of Godzilla in contemporary times as a "terrifying force of nature".
The film is directed by Gareth Edwards and stars Aaron Taylor-Johnson, Elizabeth Olsen, Bryan Cranston, Juliette Binoche, David Strathairn, Sally Hawkins, and Ken Watanabe.

10. The Amazing Spider-Man 2 :


Follow-up to Marc Webb's Spidey reboot, with Andrew Garfield back in the skin-tight outfit, this time going up against Electro (Jamie Foxx) and Rhino (Paul Giamatti).